Find a plan that's right for you. Bolder Insurance will search through hundreds of options to find the best insurance solution for you, your family, and your business.
We're not like other insurance agencies. We take the time to get to know each of our clients and then work with our dozens of underwriting partners to get the best plan for you at the best price.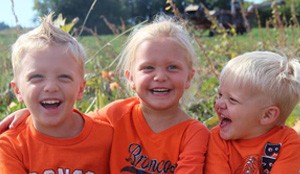 The best part of our job? Working to ensure that our customers have the insurance they need so they can have piece of mind.
The Bolder Independent Personal and Business Insurance Option in Boulder County
Since 1989, we have been offering customers in Boulder County great options for their personal and business insurance. As an independent insurance advisor, we give our customers the ability to compare rates and policies from over a dozen insurance companies, so they can be sure to get the right coverage at the best rate. At Bolder Insurance, we represent our customers, not the companies, and are proud to be an active part of the Boulder County community. Come experience the Bolder Difference!