Everything you need to know about RV Insurance!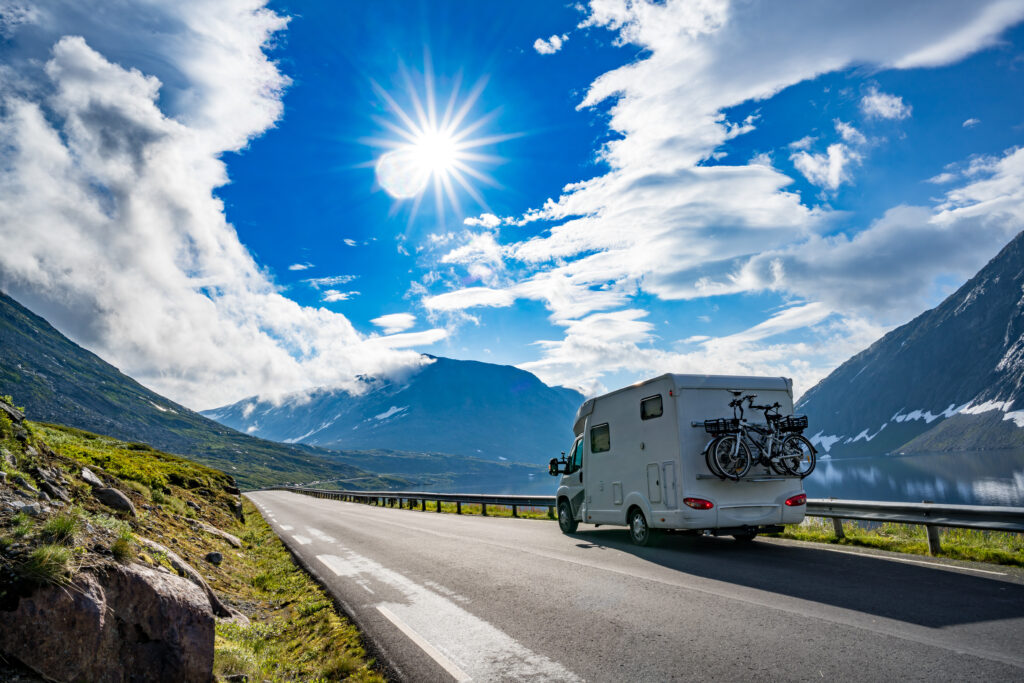 What is RV insurance?
RV insurance is an agreement between you and your insurance company that protects your motorhome, travel trailer, camper, fifth wheel, etc. You'll choose from a variety of coverages meant to protect your vehicle and provide peace of mind on trips and vacations or if you use your RV as a permanent residence. If you're "driving" a motorhome, you'll also need liability coverage to stay legal on the road. But if you're "pulling" a travel trailer, your state won't require you to insure the RV, as you're already covered for liability on your auto insurance policy.
How does RV insurance work?
When you buy RV insurance, your Bolder Insurance Advisor will ask simple questions about you, your RV, and how often you use it. You'll then select coverages that will best protect you and your vehicle. Generally, more coverage means a higher price. If you damage your vehicle or you're responsible for someone else's damages or injuries, you'll file a "claim" with your insurer. If your claim is covered, they'll pay for the losses or injuries up to your coverage limits.
Do I need motorhome insurance?
Yes. You must have at least the state minimum for liability, since motorhomes are driven and not towed. When quoting motorhome insurance, our advisors will let you know the minimum requirements in your state. Failure to carry liability insurance could result in a revoked license, fines, or even jail time.
(What is liability insurance? Auto liability insurance protects you if you're legally responsible for injuries or property damage in a car accident. So instead of paying out of pocket to cover another person's medical bills or repair their car, your insurance steps in to pay for some or all of the injured party's expenses. Liability coverage is included with every car insurance policy and is required in almost every state.)
Do I need travel trailer insurance?
Because you're not actually driving your travel trailer, you aren't required by law to have insurance on a vehicle that you tow with a car or truck. However, your travel trailer is often a valuable asset, and should be protected the same way you insure your home, car, etc.
Most travel trailer policies include comprehensive coverage. It's up to you if you want to add collision, but most financers will require you to carry both.
What's covered
Standard RV coverages from most Insurance Carriers
Damages to your RV
Comprehensive and collision: Comprehensive protects your RV from theft, vandalism, windshield damage, acts of nature, rocks and debris kicked up by other vehicles, and accidents/impact with animals. A deductible applies.
Collision covers damage to your RV if you're in an accident and hit another vehicle or object, regardless of fault. Note that you won't be able to purchase collision without also purchasing comprehensive. A deductible also applies.
Damages/injuries you cause
Bodily injury and property damage liability: Pays for damage or injuries you cause while driving your motorhome. It also covers legal fees that may result from the accident. In most states, this is the only required coverage. Coverage does not apply to travel trailer policies.
Damages to your RV and injuries from uninsured drivers
Uninsured/underinsured property damage and bodily injury: If your motorhome is hit and damaged by a driver who isn't carrying insurance or doesn't have enough to cover the damage they've caused, uninsured/underinsured motorist property damage coverage will pay to repair or replace it (up to your policy's limits). Same goes for injuries you suffer at the hands of an uninsured or underinsured driver—we'll cover your injuries up to the limits of your policy. Coverage does not apply to travel trailer policies.
Your injuries
Medical payments: Covers medical bills, up to the limits you choose, for you and your passengers if you're in an accident, regardless of fault. Coverage does not apply to travel trailer policies.
Extra RV coverages
Roadside assistance
Progressive offers 24/7 roadside help by towing you to the nearest repair facility if your motorhome or travel trailer is disabled within 100 feet of a road or highway. You're covered for a mechanical or electrical breakdown, dead battery, flat tire, fuel delivery, or if you're just stuck on the side of the road in snow, mud or sand.
Total loss replacement
If your RV is totaled in a covered accident, we'll pay for a brand new motorhome or travel trailer, minus your deductible.
For instance, if you paid $50,000 for your RV three years ago, it may only be worth $30,000 today. But Progressive could pay you $55,000 on your claim, minus your deductible, as we guarantee the same model year or later. You can also choose not to replace your damaged vehicle and instead get reimbursed for the original purchase price.
If your motorhome is more than five years old, we'll pay you the amount specified on your insurance policy—minus your deductible.
Replacement cost/personal effects
Provides up to $99,000 in coverage for your personal property inside your RV. Certain items outside your motorhome or travel trailer may be covered.
Emergency expense
If your motorhome or travel trailer is disabled in a covered incident more than 50 miles away from your home, we'll give you up to $750 for transportation and hotel expenses. You'll also have the option of upgrading to $2,000 in coverage for an extra cost.
Pet injury coverage
We'll pay up to $1,000 if your cat or dog is injured during a covered accident. There is no deductible!
Vacation liability
If you're on vacation and someone is hurt in or around your RV, you're covered up to $10,000. For only a few dollars more, you can upgrade to $100,000 or more in coverage.
Vacation liability can also cover property damage. For instance, if your ice-fishing travel trailer sinks in a lake, you're covered for the costs of removing the sunken trailer.
Full-timer's personal liability
If you use your motorhome or travel trailer as a permanent residence, this enhanced coverage works similarly to vacation liability. You're covered up to $500,000 if you're responsible (also called liable) for injuries in or around your RV.