Social media use is now a "rite of passage" for tweens and teens, according to a recent study. For parents, this rise in use brings new challenges to keeping children safe and addressing growing concerns like cyberbullying. Teens may feel peer pressure to "follow" certain friends or celebrities on social media, or post content about their lives that they don't feel comfortable sharing. Social media use can also impact teens' self-esteem and increase anxiety. Popular social platforms can make it tempting for teens to compare their lives to what they see peers and celebrities posting, even if these posts aren't accurate or realistic.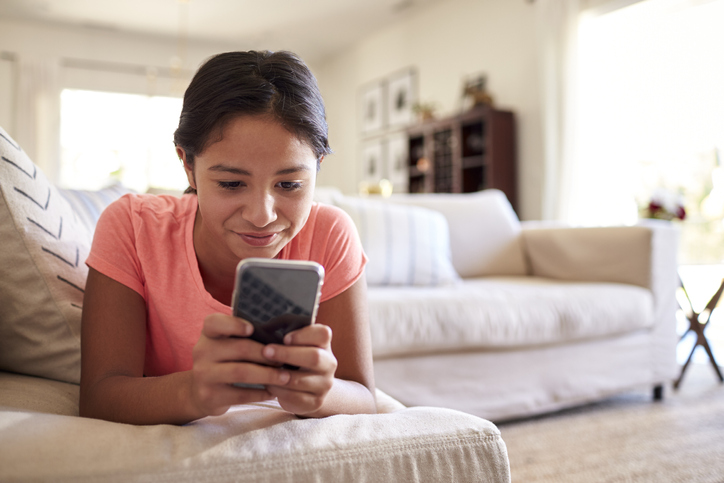 Keeping Children Safe Online with Social Media
Most social media websites have privacy policies and minimum user age requirements. However, children can circumvent these minimum age requirements and still sign up. CNN reported that the average social media account sign-up age for children is 12.6 years old ━ younger than the required minimum age of 13.
As a parent, here are some ways you can help your child be a safe social media user:
Talk to your child about safe online behavior and the importance of privacy. This includes teaching children not to click on links from strangers and not to share any personal information. Explain to your child the risks that can be involved with location sharing and geo-tagged content. Consider setting a rule that your child's social media profiles must be private and accessible only to approved friends. Discuss the type of content that is appropriate for sharing on social media and explain the importance of never sharing photos, location details or other private information with anyone outside the approved friend circle. Understand how privacy settings may vary between apps and how to set or restrict your child's sharing abilities.
Set usage boundaries. Talk to your child about which apps or social media sites you feel are appropriate for your child's use and which are not. Set screen time boundaries and app usage limits, such as no social media use until homework is complete or no social media apps during the school week.
Consider monitoring your child online. Depending on your child's age and trust levels, you may want to take additional steps to keep them safe online. One option is to follow or friend your child on social media so you can see what they are sharing. If you are concerned about your child accessing social media or websites without your permission, consider using software or an app to restrict content and block domains. A variety of free and paid options are availablethat allow parents to monitor their children's online activities, including social media.
Watch out for signs of cyberbullying. Bullying is a growing problem on social media apps and online games popular with tweens and teens. Talk to your child about not participating in bullying behavior ━ including not "liking," sharing or forwarding negative posts about other people ━ and what to do if your child observes or experiences bullying. Think of this as an ongoing conversation, not a one-time event, and consistently check in with your child about cyberbullying and digital behavior.
Talk to your child about self-esteem and social media use. Remind your child that what they see on social media is not always an accurate depiction of real life. For example, you could educate your child about how brands sponsor posts on Instagram or other social channels and pay influencers to post about their products. Understanding that real life is not the "perfect" world their peers or influencers depict on social mediacan help your child build stronger self-esteem and reduce anxiety.
As more children have smartphones and watch friends become active online, it is natural that your child may wish to do the same. Setting smart boundaries from day one can help your child stay safe on social media and help them feel comfortable coming to you with any concerns.
This article compliments of Encompass Insurance, A Bolder Insurance Partner